Episodes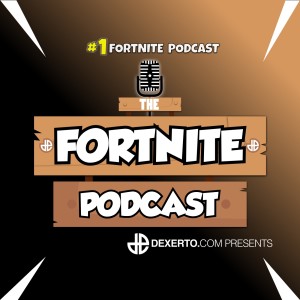 Monday Jan 21, 2019
Monday Jan 21, 2019
Episode 62 of the Fortnite Podcast brings together 2LoudTX, and MonsterDFace. With the lack of competitive news from Epic the community has been eager to get the news for the next LAN event. The cast discuss the "Secret Skirmish" that was announcement this week along with the upcoming Australian Open solo tournament and ProAM. The cast also breaks down all the details in update v7.20 and discuss ranked playlist/SBMM. 
This episode is sponsored by Elgato.com:
Visit Dexerto.com/Elgato to support the show and pick up a HD60s Capture Card today! 
Elgato is the leading provider of hardware and software for content creators, leveraging decades of experience to develop widely-accessible products that empower all creators to produce high-quality, professional content.